French Somme people pick new name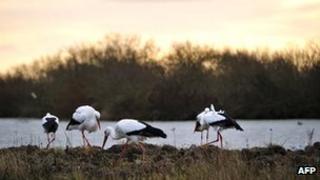 The inhabitants of the Somme region in northern France have picked a new name for themselves, following an extensive consultation process.
The name "Samariens" was the winner, according to local newspaper Le Courrier Picard, one of the organisers.
Some 23,000 participants suggested about 600 ideas.
Some of the more outlandish suggestions included the Simpsommes, Sommosapiens, Sommeilleurs (sleepy ones) or Sommites (luminaries).
Other serious suggestions shortlisted included Sommois, Samarois and Sommiens, during the consultation organised by the local authorities.
"This name is the recognition of our identity and our wealth, first for us who live and work here, but also for those who wish to settle and develop their own projects" in the Somme, Christian Manable, president of the general council of the Somme, told Le Courrier Picard.
The word Samarien is derived from Samara, the Latin name for the Somme, which means "long tranquil river".
The Somme department (region) was a scene of great bloodshed in World War I when British and French forces launched an offensive against the German trenches - the Battle of the Somme. The department now has major war cemeteries and monuments.