Number of Irish people unemployed remains high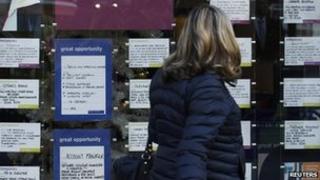 New figures show that 443,200 people were claiming unemployment assistance in the Republic at the end of 2011.
The Central Statistics Office figures show a slight decrease in the unemployment rate to 14.3% in December, down from 14.4% in November, indicating the overall the trend is relatively flat.
However, the number of women on the live register increased by 4.6% over the past 12 months, in contrast to a 3.1% fall in the number of men claiming.
The live register includes part-time and seasonal workers entitled to claim assistance.
During 2011, the number of long-term claimants increased by 16.4%.
Reacting to the figures, the Irish Small & Medium Enterprises Association (ISME) said the Irish Government's focus for 2012 must be on addressing the "horrendous" unemployment situation, by assisting enterprise to retain and create jobs.
"Targeting unemployment requires more than PR generated lip service, a couple of training schemes and the 'hopeless and harmful' reliance on emigration to somehow weather the storm," said ISME Chief Executive, Mark Fielding.