Norway police cut traffic fine for 'lower-income' Swede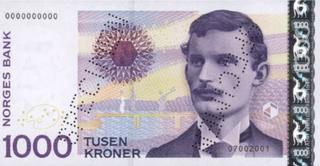 Police in Norway cut in half a traffic fine for a Swedish trucker on the grounds that Swedes earn less than Norwegians, Oslo newspaper VG reports.
Ulf Ander Andersson, 61, was driving a lorry for his Norwegian employer in March when he was stopped by police, who found his brakes were not in order.
He was fined £857 ($1,323) but last month got a letter saying the sum had been reduced due to his nationality.
Mr Andersson told VG he was grateful, though he found it "very strange".
The two Scandinavian nations are among the richest in the world.
Norway enjoys a higher GDP per capita than its bigger neighbour: nearly $52,000 compared to $38,000, according to IMF figures for 2010.
In their letter to Mr Andersson, Norwegian police said they had taken the fact that he was Swedish into consideration, and therefore reduced the 8,000-kroner fine "with regard to your income level".
"I thank them for the rebate, but I find it very strange," the driver said.
"I actually make more than my Norwegian colleagues since the Swedish krona is weak and I live in Sweden. They should be able to figure that out."