Newspaper editor Aengus Fanning dies after short illness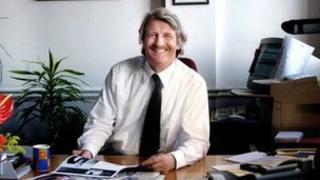 Tributes have been paid to the editor of the Sunday Independent who has died after a short illness.
Aengus Fanning passed away on Tuesday morning. He was 69.
A native of Tralee in County Kerry, Mr Fanning joined Independent Newspapers in the late 1960s as a general reporter and held a number of positions.
He was appointed editor in 1984. Under his leadership it became the biggest-selling newspaper on the island of Ireland.
The paper has one million readers every week.
"Aengus truly was one a kind, possibly the greatest and most instinctively brilliant editor that Irish journalism has ever produced," said Independent News and Media chief executive Gavin O'Reilly.
"Not only was he absolutely fearless but he had an innate ability to read and understand both the aspirations and fears of the Irish people and it was this skill that allowed him to embed the Sunday Independent into the very fabric of Irish society over almost three decades as editor.
"If you wanted to know what people were thinking of the big issues of the day or, indeed, what would be the big issues of tomorrow and next week all you had to do was ask Aengus.
"He is a huge loss to Irish journalism but an even bigger loss to his family."