Sean Garland's 'Super Dollar' case to be referred to DPP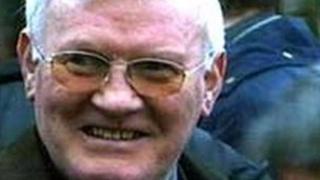 The High Court in Dublin is to refer the alleged involvement of Sean Garland in a counterfeit money operation to the Director of Public Prosecutions.
The former Workers' Party president was sought by authorities in the United States to face charges relating to the production of high-quality counterfeit US dollars.
The so-called 'Super Dollar' operation was allegedly carried out with the collusion of the government of North Korea.
But Dublin's High Court refused to extradite the 76-year-old.
Giving his reasons on Friday, Mr Justice John Edwards decided that the offence for which Mr Garland was wanted in America is regarded as having been committed in Ireland and therefore the court is prohibited from extraditing him.
The Director of Public Prosecutions will now decide whether or not to prosecute.