Belgium profile - Media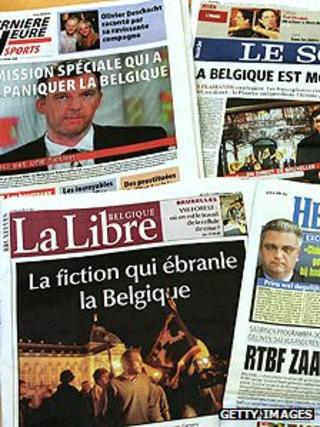 Belgian broadcasting mirrors the unique political and linguistic nature of the country. The cultural communities, rather than the federal authorities, are responsible for regulating radio and TV.
So, unlike most other European countries, Belgium does not have a single public broadcasting organisation, but two separate bodies, with their own regulations, running their own radio, TV and external broadcasting.
Some 95% of Belgians are hooked-up to cable TV; one of the highest take-up rates in the world. Cable offers dozens of domestic and foreign channels, including Dutch and French stations.
The Belgian press is self-regulated by the Federation of Editors - to which all editors of major newspapers belong. A small number of media groups owns the main newspaper titles.
There were nearly 8.5 million internet users by December 2011 (InternetWorldStats.com). Belgium is home to the Netlog social media platform.
The press
Television
Radio
News agency/internet