Georgia profile - Leaders
5 May 2014

From the section

Europe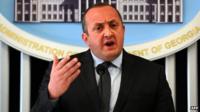 President: Giorgi Margvelashvili
Giorgi Margvelashvili took office in November 2013, bringing to an end the decade-long presidency of charismatic reformer Mikhail Saakashvili.
He cruised to victory with around 62% of the vote at an election the previous month.
Mr Margvelashvili, a former philosophy lecturer, assumed a weakened role because constitutional changes that come into force with his inauguration transferred a raft of key powers from the president to the prime minister.
He had little political experience and was seen as beholden to billionaire Prime Minister Bidzina Ivanishvili, whose coalition drove Mr Saakashvili's party from power in the 2012 parliamentary elections.
Mr Ivanishvili stepped down as prime minister after Margvelashvili's inauguration, saying his goal - ousting Mr Saakashvili - was now done. He denied accusations he would continue to run the show from the sidelines.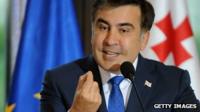 Mr Saakashvili's tumultuous decade in power saw him transform the tiny Caucasus nation, while getting sucked into a disastrous five-day war with Russia over the breakaway republic of South Ossetia in 2008.
Mr Saakashvili came to power after the 2003 Rose Revolution and rammed through reforms to combat corruption, renovate infrastructure and kickstart a sickly economy.
Several figures close to Saakashvili, including a former prime minister, have been arrested and charged with a variety of crimes.
Critics - including EU politicians - say this is a targeted campaign against allies of the former president. Defenders say it is a justified reckoning with the crimes of the former government.
Prime Minister: Irakli Garibashvili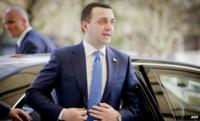 Like President Margvelashvili, Irakli Garibashvili is a protege of Bidzina Ivanishvili.
He took over prime minister when Mr Ivanishvili resigned following the inauguration of Mr Margvelashvili.
He inherited a post strengthened in relation to the presidency under reforms introduced by President Saakashvili.
Aged only 31 on taking the job, Mr Garibashvili was Europe's youngest serving head of government at the time.
A graduate of the Sorbonne in Paris, he was a political unknown when Mr Ivanishvili appointed him interior minister in 2012. He had previously spent almost his entire career working in various parts of Mr Ivanishvili's business empire.