Two more politicians leave Fianna Fail in wake of Mahon Tribunal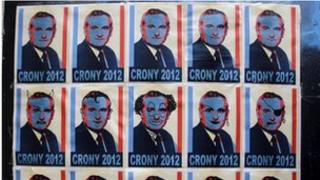 Fianna Fail leader Micheal Martin has said his party understands the scale of the challenge it faces in rebuilding trust after the publication last week of the Mahon Tribunal into corruption.
At the weekend, the former Taoiseach Bertie Ahern resigned from the party after the Mahon Tribunal found that he had failed to truthfully account for a number of financial transactions.
Padraig Flynn, a former EU commissioner and former councillor John Hannon have also resigned from the party.
Former TD GV Wright and former Senator Don Lydon submitted letters of resignation to the party's central office on Tuesday afternoon.
Speaking in the Dail on Tuesday night, Mr Martin said he took calls for accountability seriously.
He said: "It has raised many questions which should be answered, are we willing to clean out the stables when it comes to historic cases of abuse in political fundraising, are we willing to expose wrongdoing without fear or favour?
"There is yet to be a full inquiry into all political fundraising at that time.
"If there is a need for a more detailed examination of the decade before regulations were introduced I have no problem supporting it, or promising full cooperation.
"I hope other parties will actually be willing to do the same."
The only other figure left facing an expulsion motion at a national executive meeting of Fianna Fail this Friday is former councillor Finbarr Hanrahan.