Luxembourg profile - Leaders
11 September 2014

From the section

Europe
Head of state: Grand Duke Henri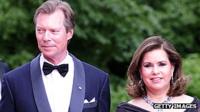 The ruling Grand Duke of Luxembourg succeeded to the title in 2000, on the abdication of his father Jean. He had already exercised the constitutional powers of the monarch since 1998.
Born in 1955, the future Grand Duke Henri studied politics in Geneva, where he met his Cuban wife Maria Teresa. He later underwent officer training at Britain's Sandhurst Academy.
He and his wife have five children, the eldest of whom, Prince Guillaume, is the heir-apparent.
The head of state's constitutional role is largely ceremonial, and in 2008 parliament further restricted it by rescinding the monarch's right to veto legislation.
This came after Grand Duke Henri, a staunch Roman Catholic, threatened to withhold approval from a planned bill legalising euthanasia.
Prime Minister: Xavier Bettel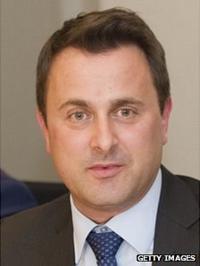 Xavier Bettel formed a government in December after snap elections in October at which his Democratic Party, the Socialists and Greens emerged with a small majority over the largest overall group, the conservative Christian Social Party.
The vote was called after Jean-Claude Juncker of the Christian Social Party, who had been prime minister since 1995, lost his majority in parliament when the Socialists quit his coalition in July 2013 over a phone-tapping scandal. The Christian Social Party had been in government since 1979.
Mr Bettel, the mayor of Luxembourg City in 2011-2013, is the country's first openly gay prime minister, and is expected to promote socially liberal policies.
A change in the law legalising same-sex marriage was approved by lawmakers in June 2014.
Nonetheless his main challenge will be to reduce the budget deficit in order to preserve Luxembourg's triple-A credit rating. To this end he plans to raise VAT and cut public spending.
Born in 1973 and a lawyer by training, Mr Bettel also worked as a television talk-show host during the early days of his political career.