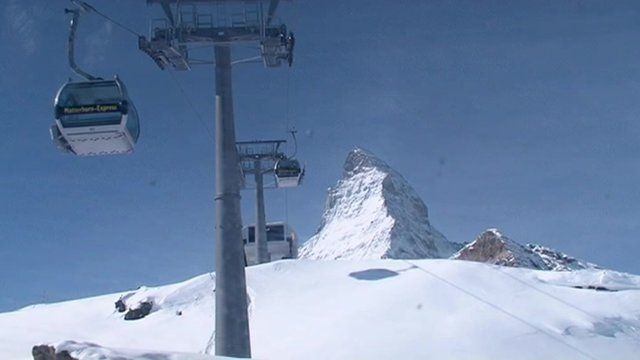 Is tourism damaging Swiss natural beauty?
9 April 2012 Last updated at 05:49 BST
Millions of visitors enjoy the famous alpine environment of Switzerland but tourists could be damaging its natural beauty.
More building controls could be brought in to stop the expansion which is threatening the very thing that tourists come to see.
Imogen Foulkes reports from Zermatt.