Ukraine profile - Media
11 June 2014

From the section

Europe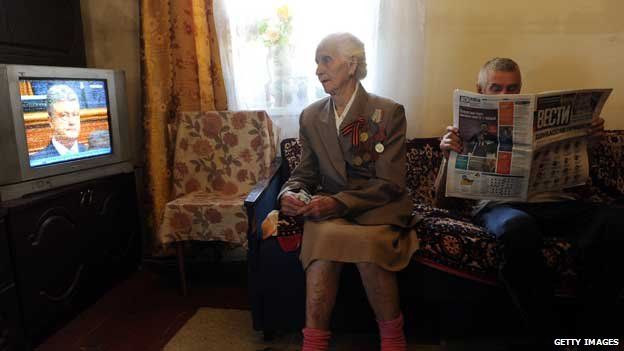 Television dominates the media scene in Ukraine, and privately-owned commercial channels are the most watched.
Following President Viktor Yanukovych's fall in February 2014, Ukraine's media scene is in a state of flux, but several powerful business groups continue to exercise a strong grip on the media market.
Commercial networks, particularly Inter TV and 1+1, attract the biggest audiences. The FM band in Kiev is home to more than 20 radio stations.
Many newspapers have Ukrainian and Russian-language editions. The press is diverse in terms of formats and political affiliation. Tabloid newspapers flourish, and there are niches for serious dailies and weeklies, and for glossy magazines.
While TV remains the most popular medium, the influence of online media, especially social networks and web-based TV, has grown considerably.
National media have generally adopted a united patriotic agenda following the Russian annexation of Crimea and unrest in the east.
Information warfare with Russia has had a profound impact on the media landscape. After months of anti-Ukrainian and separatist propaganda on Russian TV, the Ukrainian media regulator in March 2014 ordered that four Russian national channels should be removed from cable networks nationwide.
Meanwhile media in eastern Ukraine have found themselves under pressure from pro-Russia militants.
Ukraine's diverse mainstream media enjoyed a freer climate for a period of time after the 2004 Orange Revolution. Ten years later, it was largely internet-based news and social media that played a key role in the fall of pro-Russian President Yanukovych.
Around 34 per cent of the population were connected to the internet by 2012 (ITU figures). Access is unrestricted, says US-based watchdog Freedom House, and the web is a popular source for news.
The press
Television
Radio
News agencies