United Kingdom profile - Leaders
15 September 2014

From the section

Europe
Head of state: Queen Elizabeth II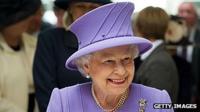 Elizabeth II became queen of the United Kingdom of Great Britain and Northern Ireland in 1952 upon the death of her father, George VI.
She is the second longest serving head of state, after the Thai King Bhumibol Adulyadej, who was crowned in 1946.
She is also head of state of 16 independent countries including Canada and Australia.
As a constitutional monarch, her role in the legislative process is largely ceremonial.
Prime minister: David Cameron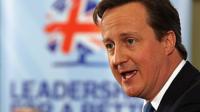 David Cameron became prime minister at the head of a coalition government on 11 May 2010, returning his centre-right Conservative Party to power after 13 years of rule by the centre-left Labour Party.
Mr Cameron formed a partnership with the third party, the traditionally social liberal Liberal Democrats, after an inconclusive parliamentary election from which the Conservatives emerged with the largest number of seats, but without an absolute majority.
It is the first formal coalition government in 70 years to govern the UK, where the electoral system usually guarantees a majority for the largest party.
The partnership has proved fractious, with Mr Cameron at times seen as struggling to keep it on track. Several constitutional reform projects - including plans for an elected upper house of parliament and changes to voting for the lower house - have fallen by the wayside as a result of deep differences between the two parties.
Deep cuts
On coming to power, the new PM was confronted by a daunting economic situation, with the UK only slowly emerging from a deep recession caused by the 2008 global financial collapse, and facing a rapidly mounting budget deficit.
Mr Cameron promised that cutting the deficit would be his top priority. In October 2010, Mr Cameron's government announced a programme of deep cuts in government spending - the UK's largest in generations.
In late 2013, improved growth estimates and employment figures suggested the economic gloom may be lifting, but concerns remained about the sustainability of the recovery, as well continuing pressure on household finances.
All of this came against the background of the continuing crisis in the eurozone, and Mr Cameron has faced pressure from the right of his party to distance Britain further from any deeper European Union integration.
The prime minister sought to ease this tension in 2013 by proposing a referendum on whether to leave the European Union after the next election, although this faces opposition from both the Liberal Democrats and Labour.
Born the son of a wealthy stockbroker in 1966 in London, Mr Cameron was educated at Eton College - Britain's top private school - and Oxford University. Aged 43 on coming to power, he was the youngest prime minister since 1812.