15m euros spent on Archdiocese of Dublin abuse cases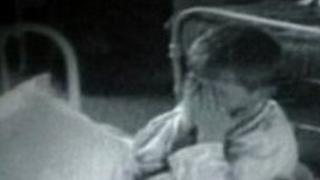 The Catholic Archdiocese of Dublin has spent more than 15m euros in settling child abuse claims.
The figure, which includes 5m euros in legal fees, is in the diocese's annual child protection report.
Just over a third of complaints against priests were made in the 1980s, according to the report.
It also said the 10 worst clerical abusers in the archdiocese are alleged to have abused an average of 36 children each.
The latest data shows that in the past three years, 66 civil actions have been taken against priests, bringing the total number of cases to 199.
One hundred and thirty five of these have been concluded and 64 are ongoing.
Michael Kelly, of the Irish Catholic newspaper, said the report shows clerical abuse started to peak in the 1960s and "really reached its height" in the 1980s.
"Really that period - the 60s, 70s and 80s - seem to have been remarkable just in terms of no action being taken against people being accused of abuse," he said.
"These statistics reveal that some of the abusers in Dublin were really serial abusers of the most appalling kind.
"One priest for example, who has now been dismissed, there are 97 separate allegations against him, there's another priest with 46 allegations and others with around 40.
"So about 11 of these men identified were really serial abusers."