Donegal islanders to cast vote in treaty ballot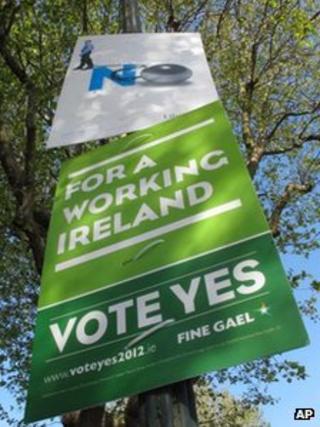 Voters on five islands off the coast of Donegal will cast their ballots on the Fiscal Treaty referendum on Monday.
Up to 750 people are eligible to vote. The ballots will be taken to the mainland and then to the count centre in Donegal Town on Friday morning.
The main poll takes place on Thursday and will decide whether the Republic of Ireland should back the European Fiscal Treaty, which would give Europe more power over the country's economy.
On Sunday night, the Irish prime minister, Enda Kenny, made a televised address on the Fiscal Treaty in which he called for a Yes vote in the upcoming referendum.
However, opponents have dubbed it the "Austerity Treaty".
Unless the Republic ratifies the treaty it will not get access to EU emergency loans when it exits its current bailout loan at the end of next year.