Kosovo profile
11 September 2012

From the section

Europe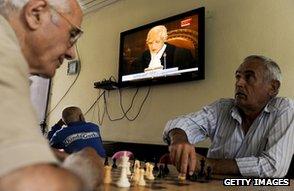 The media in Kosovo reflect the mainly-Albanian ethnic composition, with most outlets using the Albanian language.
Television is the main source of news. Public broadcaster RTK was set up as an editorially independent service. There are 80-90 licensed radio stations. The Koha concern is the most powerful media group.
The newspaper market is limited; the biggest and most trusted newspaper is the Koha Ditore daily. Some dailies publish editions for Kosovo Albanians in Western Europe.
A UN-backed commission established a code of conduct for journalists, with the aim of preventing incitement to hatred in the media. International organisations run media support programmes.
The constitution protects free expression, with exceptions for speech that incites ethnic hostility. While there is a variety of "technically free" media, journalists report frequent harassment, said US-based Freedom House in 2012.
A local survey in 2012 estimated that the internet reaches 72% of households. The use of social networks is on the rise.
The press
Television
Radio
News agencies/internet