Irish household charge: late payers get money sent back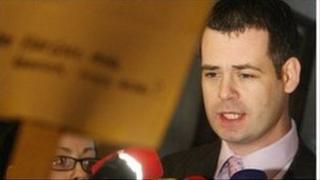 About 945 people who were late in paying the new Irish household charge, had their money returned as it did not include the 11 euros late fee.
Irish Environment Minister Phil Hogan said about 94,500 euros was returned.
In answer to a parliamentary question posed by Sinn Fein TD Pearse Doherty, he confirmed to the Irish parliament that the law would be modified.
The law as it stands means the government cannot hold onto the payment unless the fine is included.
Irish householders became liable to pay the new tax of 100 euros per household on 1 January 2012.
The deadline for payment was 31 March. By that stage 805,569 had paid - about 50% of those reportedly liable for the bill.
Hundreds of thousands have not paid.