Philip Doyle jailed for manslaughter of ex-fiancée's child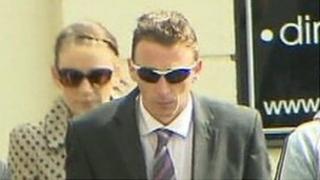 A 34-year-old man from County Wicklow has been sentenced to 11 years for the manslaughter of a three-month-old baby.
Philip Doyle of Tinakilly, Aughrim, was found guilty last week of the manslaughter of Ross Murphy in April 2005.
The baby was his ex-fiancée Leona Murphy's child.
Mr Justice Patrick McCarthy said it was a case of assault manslaughter and went far beyond a situation where an individual lost temper.
He described it as a case of significant violence on a child in the absence of his mother.
Doyle's sentence was backdated to 11 March this year.