Spiritual relic stolen from Holy Cross Church, Killeshin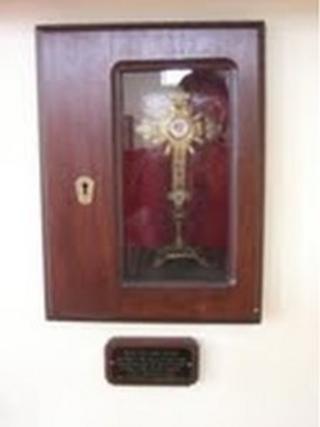 Gardai are appealing for information after a relic was taken from the Holy Cross Church, Killeshin, County. Laois.
The Relic of the True Cross was presented to the church in 1822 shortly after it was built.
It was stored in a case embedded inside a wall of the church.
Irish police said the relic had no monetary value but was of "enormous spiritual value" to the church and the parishioners.
The relic is made of pewter and contains a 3mm x 3mm piece of wood.
Gardai believe the relic was taken on Wednesday 22 August between 10:00 BST and 18:00 BST.