HSE announces hospital bed closures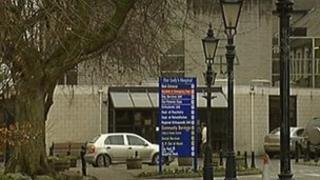 The Irish Health Service Executive (HSE) has announced a number of major cuts to hospitals in the north-east.
Fifty beds are to close in the Louth-Meath hospital group in an effort to reduce overspend in the region.
In County Louth, 24 beds will close at the County Hospital in Dundalk and 16 beds will close temporarily at Our Lady of Lourdes Hospital in Drogheda.
Nine beds will close in Our lady's Hospital in Navan in County Meath, as well as one critical care bed.
Some operating theatres will also remain closed for longer to increase savings.
In addition, all agency staff and overtime will be removed.
Unions representing the staff were informed of the cuts on Monday.
The chairman of the Louth-Meath hospital group union, Tony Fitzpatrick, expressed grave concern about the impact of the cuts on staff and patient safety.
He said they believed the HSE had breached an agreement between the unions and the government, the Croke Park agreement, which said there would be no further pay cuts, or job losses, in return for greater flexibility in the public service.
A formal complaint has been lodged with the Health Service Implementation Body.
The HSE said the Louth-Meath hospital group was heading towards a deficit of €20m, which was 'unsustainable'.
It said cuts were necessary to ensure services could be maintained in all three hospitals.