Burlington Hotel is put up for sale at quarter of 2007 price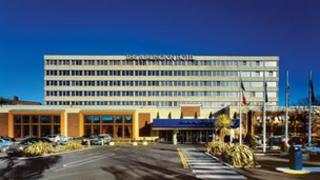 The Burlington Hotel in Dublin has been put on the market at a quarter of the price it was bought for five years ago.
Property developer Bernard McNamara purchased the hotel at the peak of the property boom in 2007 for 288m euros.
In 2010, he admitted he was "broke" and had debts of around 1.5bn euros.
The hotel is now on the market with a guide price of 65 to 75m euros.
Agent CBRE Hotels is handling the sale on the instructions of Paul McCann of Grant Thornton, who was appointed receiver by Bank of Scotland (Ireland).
The four star hotel has 501 bedrooms and occupies a 3.8 acre site in the prestigious Dublin 4 district.