Sentence delay for man who admits fatal stabbing of Ciaran Woods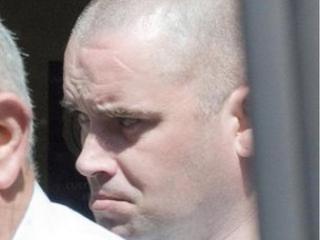 A man who admitted stabbing to death a former Fermanagh GAA player has had his sentencing delayed for a third time.
Gary Moane, 36, from Brookeborough, had his manslaughter plea accepted by the prosecution four months ago.
He had been due to stand trial for the murder of Ciaran Woods in a house in Tempo, in July 2010.
He admitted the killing on the grounds of diminished responsibility.
The court was told that it was dealing with a complex, factual, legal and medical matter with extensive reports from psychiatrists, psychologists and the probation service
The prosecution said they needed further time to study a new report.
Judge David McFarland said he agreed reluctantly to the further two week delay and that Moane would be sentenced "come what may" on 11 September in Belfast.