Irish men still seriously ill after Melbourne attack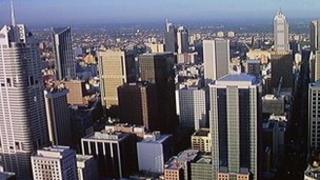 Two Irishmen in their 30s remain seriously ill in an Australian hospital following a hammer attack at the weekend.
David Greene and David Byas were injured at a house in the St Kilda area of Melbourne on Sunday.
A man from Perth has been charged over the assault. He is being held under armed guard at the same hospital.
The Irish Department of Foreign Affairs said the men's parents were at their bedsides.