Cuts of over £100m for Irish health service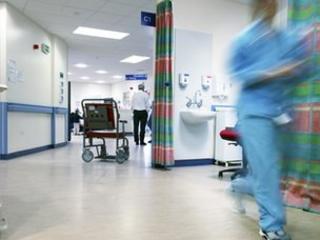 The Republic of Ireland's health services are facing cuts of 130m euros (£103m) as part of the state's tough austerity measures.
The Health Service Executive (HSE) is to cut its use of agency workers by 50%, reduce staff overtime by 10% and cut 200 home-care packages every month.
The HSE said the cuts were part of the "overall and unprecedented financial challenge facing the country".
The Irish Republic received an international bail out two years ago.
The cuts will also affect the provision of home helps, personal assistants, medical equipment and drugs for some patients.
'Increased demand'
In a statement on Thursday, the HSE said it was currently running a "significant budget deficit" which, as of 31 August 2012, stood at 259m euros (£205m).
It said this was due to a number of factors, which included "an increased demand for services".
It said it was making the latest round of cuts because it had a legal obligation to stay within "clearly defined budget targets" which had been set by the Irish goverment and Troika (the European Union, European Central Bank and International Monetary Fund).
The HSE intends to implement the changes by early next year.
It claimed that if it did not make "robust" cost reductions now, its deficit could almost double by the end of the year.
It added that Irish health services had experienced "unprecedented" cuts to since 2010, which to date amounted to approximately 2.5bn euros (£1.9bn).
"These reductions occur at a time when demand for health services continues to grow", the statement said.