Dundalk man Michael McDonagh accused of murdering wife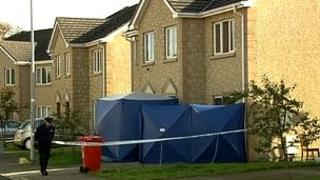 A 34-year-old man has been charged with the murder of his wife in Dundalk.
Michael McDonagh is accused of killing his wife, Jacqueline, at their home in College Manor in the town in the early hours of last Wednesday morning.
Mrs McDonagh, a 34-year-old mother of their three children, was attacked and beaten to death at their home.
Police were required to calm tensions at Dundalk District Court as relatives of the victim shouted abuse at Mr McDonagh.
He Was remanded in custody to appear at Clover Hill District Court next Friday.