Czech bootleg alcohol kills seven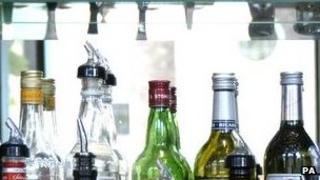 Seven people in the Czech Republic have died after drinking poisonous bootleg alcohol, officials have said.
The spirits were made from industrial chemical methanol and a further 22 people have been hospitalised for alcohol poisoning.
Police have arrested a 36-year-old man in connection with the deaths.
Authorities have started a sweep of restaurants, bars, off-licences and shops across the country, in order to find the source of the drink.
The BBC's correspondent in Prague, Rob Cameron, says those poisoned were taken ill after drinking what they thought was vodka and rum bought in supermarkets and shops.
The company behind the brand thought to be the source of the poisoning has said that their labels were copied and that they are not responsible for the contents of those bottles.