Birmingham police hold man wanted over Swords shooting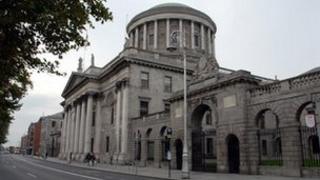 An Irish man wanted in connection with an attempted murder has been arrested by police in Birmingham.
The man, 22, has not been identified, and was arrested by West Midlands police following an investigation into a car suspected of having fake number plates.
A European arrest warrant was issued by the Irish High Court last year after attempts to find the man failed.
He is also wanted on burglary and firearms possession offences.
The attack for which the warrant was issued, involved the man allegedly shooting another man in the back with a sawn-off shotgun.
The incident took place in St. Cronan's Close in Swords in February of 2007. The victim, who successfully hid in a nearby house after the shooting, went on to recover from their injuries.