Dublin shootings: A third man dies after Ballyfermot attack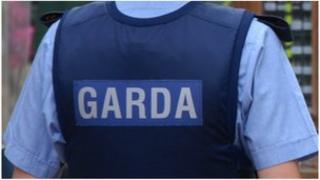 A 35-year-old man has been shot dead in Dublin.
The gun attack occurred in Ballyfermot, in the west of the city, shortly before 15:00 BST on Friday.
It's understood that the victim was followed into a house on Cloverhill Road and shot a number of times.
He was pronounced dead a short time later.
The victim was known to Gardai and had survived a number of previous attempts on his life.
The shooting brings to three the number of men killed in gun attacks in the Republic so far this week.
A 32-year-old man was shot dead on the South Circular Road in Dublin city on Monday night.
And on Monday morning in County Laois, a 27-year-old man was shot dead at his home in Portarlington.