Irish climber dies on Mount Kilimanjaro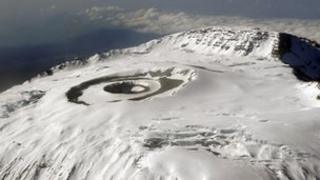 An Irish mountaineer has died while climbing Mount Kilimanjaro in Tanzania - Africa's highest peak.
It is believed he was leading a group of climbers when they were struck by a lightening storm earlier on Wednesday.
The death has been confirmed by the Irish Department of Foreign Affairs, which is providing assistance to his family.
It is understood the man is a well-known and experienced mountaineer.
The group he was leading at the time included several other Irish climbers.
Other members of the group were hurt and required treatment but their injuries are not believed to be life-threatening.