Magdalene laundries: Enda Kenny urged to apologise on behalf of state
6 February 2013

From the section

Europe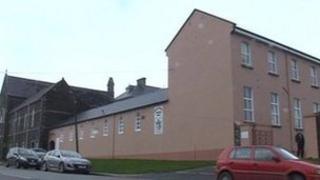 The opposition Fianna Fail party has called for the Irish prime minister to apologise unequivocally on behalf of the state to former inmates of Magdalene laundries.
The issue was discussed in the Irish parliament on Wednesday.
On Tuesday, an inquiry into the laundries published a report of its findings.
Afterwards, Taoiseach Enda Kenny apologised for the stigma and conditions suffered by the inmates.
About 10,000 women passed through the laundries - Catholic-run workhouses - in the Irish Republic between 1922 and 1996, a report has revealed.
During Leaders' Questions in the Irish parliament (Dail) on Wednesday, Taoiseach Mr Kenny said he had read much of the 1,000-page report the previous night and it had made harrowing reading.
Mr Kenny said it was important to reflect deeply on the findings and make the appropriate response in two weeks.
Survivors of the laundries expressed their disappointment and anger on Tuesday at Mr Kenny's initial response to the report, which found that there was significant state involvement.
Fianna Fail leader Michael Martin said a dedicated unit should be set up at the Department of Justice to deal with any further matters that may arise, such as redress for the women.
Earlier, Justice Minister Alan Shatter said some of the criticism levelled at the government on Tuesday came from people who had not read the report.
Mr Shatter said that the government must now look at what it needs to do to be of assistance to those individuals whose lives were "blighted" by their experiences as residents in the laundries.
Speaking on RTE's Morning Ireland, Mr Shatter said that report showed the varied story of the experiences of the laundries' residents.
"We now know that 35% of the residents of the laundries were there for three months or less, over 60% for less than a year," he said.
"Many of the stories we have heard in recent years relate to individuals who were residents in the laundries for very many years.
"What government now needs to do is reflect on all the information that is now available, what can be done to be of help to people whose lives have been blighted by long stays in the laundries.
"These are issues that require careful consideration in the context of how we move forward."
When asked whether it was wrong for the state to collude in the enslavement of children and women, the minister said that he did not want to use that type of language.
He said that it was absolutely clear that the laundries were cold and harsh environments.
Sinn Fein deputy leader Mary Lou McDonald again called on the Taoiseach to offer a full apology on behalf of the State.
Speaking on the same programme, Ms McDonald said the issue of redress for victims will also have to be looked at.
She said: "The report clearly states that there was substantial state involvement in the running of the Magdalene laundries."