Irish HSE faces trial over fatal ambulance fall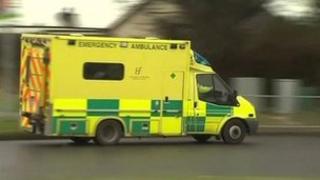 The Irish Health Service Executive (HSE) is to be put on trial over the death of a paramedic who fell out of a moving ambulance.
Simon Sexton died in June 2010 when the door of the ambulance opened as it travelled along the main road from Cavan to Dublin.
The 43-year-old paramedic was married with six children.
At a hearing in Dublin District Court on Monday, the HSE was sent forward for trial on a total of seven charges.
The HSE provides health and social services to people living in the Republic of Ireland.
At the time of Mr Sexton's death, he was helping to transport a patient from Cavan General Hospital to Dublin.
The door of the vehicle opened at Stradone, just outside Cavan town on the N3.