Enda Kenny to meet David Cameron in London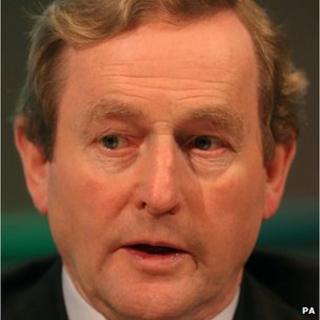 Irish Prime Minister Enda Kenny is to have talks with the Prime Minister David Cameron in London later.
The meeting will be the first opportunity for the two leaders to review progress on a pledge last year to improve relations in a range of areas.
Mr Kenny is expected to gauge the attitude of Mr Cameron to the UK's future in the European Union.
He will also address the London School of Economics.
This speech is expected to include Irish aims during the current EU presidency.
Mr Kenny will conclude his day in London with a reception hosted by a British-Irish tourism initiative.