'Kidnapped' property developer Kevin McGeever arrested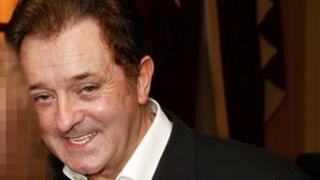 An Irish property developer who says he was kidnapped for eight months has been arrested on suspicion of wasting police time.
Kevin McGeever, 68, was found wandering on a country road near Ballinamore, County Leitrim in January eight months after he disappeared.
He was emaciated and barefoot and was taken to hospital.
A police spokesman confirmed a 68-year-old man had been arrested by detectives investigating the alleged abduction.
The man was arrested at his home in Craughwell, County Galway, on Thursday and held under Section Four of the Criminal Justice Act 1994, which contains provisions for wasting Garda (police) time and making false allegations.
Mr McGeever had been reported missing by his partner last June.
He had lost about five stone when found in January and claimed he had been abducted at gunpoint from his gated mansion on 17 May 2012.
Mr McGeever told the couple who found him he did not know what county he was in, what day it was, or what month it was.
He told the couple that some men had dropped him off in a van and he had been in the van for a long time.
The developer was taken to a Garda station where he was given tea, biscuits and curry chips.