Irish lottery operator admits calling wrong number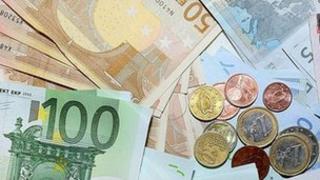 The operator of the Irish national lottery has confirmed that a mistake was made with the numbers last weekend.
The number nine ball was incorrectly called out as number six during the Lotto Plus 2 draw on Saturday night.
In a statement, the operator blamed a misprint on the number nine ball and apologised for "any confusion caused".
It said that as well as paying out on winning tickets containing number nine, it would also honour those that would have won with six in the combination.
The draws are operated by An Post National Lottery Company, which is licensed by the Irish minister of finance.
The company has confirmed that the correct winning combination for the Lotto Plus 2 draw was: 3, 9, 23, 39, 40 and 42. The bonus number was 10.
It asked holders of winning tickets to sign the back and post them to its headquarters in Dublin for verification.
On its website, the operator said: "Each ball number is printed 12 times on the draw balls. One of the numbers printed on the number nine ball was incorrectly underlined as six."
The Irish state broadcaster, RTE, said about 580,000 people regularly played the Lotto Plus 2 draw and added that it could cost the operators up to 54,000 euros (£46,000) to pay out on both combinations.