James Joyce: Bank regrets 'error' on coin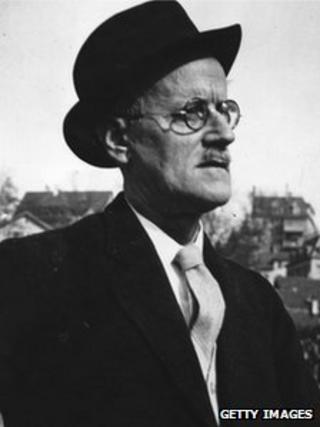 The Central Bank of Ireland has said it regrets an error on a new commemorative coin that misquotes James Joyce.
The 10 euro coin features an image of the writer and a quote from his groundbreaking novel, Ulysses, which contains an extra word.
Joyce, one of Ireland's most famous writers, wrote: "Ineluctable modality of the visible: at least that if no more, thought through my eyes. Signatures of all things I am here to read."
However, the coin contains a surplus "that" in the second sentence.
The Central Bank said that the coin was an artistic representation of the author and the text, and was "not intended as a literal representation".
However, the bank said it accepted there was an issue with its internal processes and was reviewing those processes.
The coin remains on sale, but the bank said it would inform purchasers of the error in advance.
Anyone who has already bought the coin and wishes to return it, will be given a full refund of the 46 euro purchase price.
Ulysses is widely regarded as one of the most important literary works of the 20th Century but when it was first published, it was viewed as obscene and was banned in the United States.
Joyce left Ireland in 1904 with his wife Nora Barnacle and only made four return visits to his homeland, the last of those in 1912.