ICC opens sex-abuse investigation against ex-employee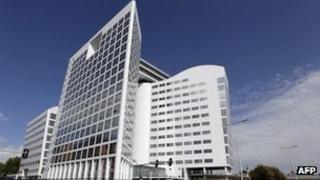 The International Criminal Court has launched an investigation into claims a former staff member sexually abused people he was employed to protect.
The attacks are alleged to have taken place in Democratic Republic of Congo, against victims, witnesses or others who may have been in danger because of their interactions with the court.
It is the first time an ICC employee has been accused of sexual abuse.
His name and nationality is being withheld.
"The Court has a zero tolerance policy towards any form of sexual abuses and is handling these allegations with great rigor and caution," said the ICC in a statement.
Resentment and suspicion
ICC spokesman Fadi el-Abdullah said the court was taking the allegations seriously, but that there must be a presumption of innocence until proven guilty.
The allegations came from four people who were being looked after by the ICC's protection programme. Their identities are also being protected, and they have been given extra medical and psychological support.
While the allegations are still under investigation, they are likely to fuel the resentment and suspicion with which some people in central and eastern Africa currently view the ICC, says the BBC's Anna Holligan in The Hague.
Others will welcome the transparency and the fact that, as the court says, it is not trying to hide anything, adds our correspondent.
The results of the court's internal investigations will be handed over to the ICC judges.