Dutch court blocks US extradition amid torture claims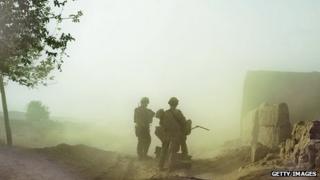 A Dutch court has blocked the extradition of a terrorism suspect to the United States amid concern about American collusion in his torture.
The 26-year-old man, known only as Sabir K, is accused of taking part in attacks on US forces in Afghanistan.
He says he was tortured in Pakistan after his arrest there in 2010, and that the Americans knew about it.
The judge denied the extradition request, saying the degree of US involvement was "unclear".
Significant
The suspect, who is a Dutch citizen of Pakistani origin, was returned to the Netherlands after his arrest and immediately taken into custody.
The appeals court in The Hague said he could not be extradited to the US "because too much is unclear regarding the role of the American authorities in Sabir's torture".
The suspect's lawyer, Andre Seebregts, told the BBC he was now free to stay in the Netherlands but could be arrested again if he travelled elsewhere.
The BBC's Hague Correspondent Anna Holligan says the judgement is significant as it appears to acknowledge that the US may have been aware of torture techniques used against suspects overseas - something Washington has always refused to comment on.
The Dutch government can launch a final appeal to the country's Supreme Court.