Woman charged with murdering Darren William Haverty in Florida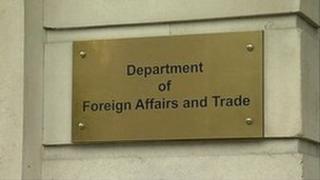 An American woman has been charged with murdering her Irish boyfriend in Florida.
Police said Wendy Hank, 33, claimed she was attacked by Darren William Haverty, 39, and shot him after he approached her with a knife.
Mr Haverty, was originally from Greenhills, Dublin, and had been living in the US.
The Department of Foreign Affairs said it was providing consular assistance to Mr Haverty's family.
Osceola County Police said officers arrived at around 01:00 BST last Tuesday following a shooting at Harris Road in St. Cloud.
Ms Hank told police she and her boyfriend were involved in a verbal and physical altercation.
Detectives said they had discovered evidence at the crime scene and during the autopsy that they said conflicted with Ms Hank's statements of self-defence.