Elaine O'Hara: New appeal over death of Dublin woman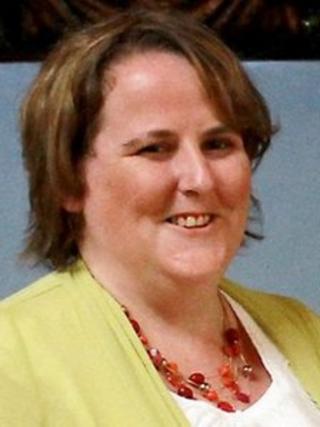 Police investigating the death of Dublin woman Elaine O'Hara have taken more than 120 statements, it has emerged.
Their investigation into the disappearance of the 36-year-old is focusing on 22-24 August last year.
That is the period during which Ms O'Hara went missing.
Detectives want to speak to anyone who was in contact with Ms O'Hara in person, post or email. They also want information about her car.
Her vehicle was a distinctive turquoise Fiat Punto, that police found parked at Shanganagh cemetery on 24 August.
It has also emerged that along with clothes, handcuffs and leg restraints found at Roundwood, County Wicklow, was a Dunnes Stores loyalty key fob.
Police traced it to Ms O'Hara and they were subsequently able to identify some of the items they believe were dumped in the reservoir.
Ms O'Hara was a childcare assistant and also worked part-time in a newsagents in Blackrock shopping centre.
The inquiry into her disappearance is being conducted along the lines of a murder inquiry.
The police said: "On the day she went missing, she had volunteered to work at the Tall Ships Festival in Dublin city centre.
"We are appealing to any person or persons who may have met, spoken to, or engaged with Elaine between 22 August and 24 August 2012.
"We are also appealing to any person who may have seen Elaine's turquoise Fiat Punto (05 D) during this time period."
Superintendent David Taylor said the O'Hara family had been distressed by the level of media interest in the case.
He said while they are gaining some comfort from the discovery of her remains, they have appealed for privacy to be allowed time to grieve.
Police have said that they are keeping an open mind and not ruling anything out.
One theory they are working on is that Ms O'Hara may have arranged to meet someone she had been in contact through an internet dating site.