Italy data 'targeted in UK-US spy operation'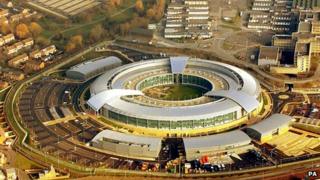 UK and US intelligence services have been spying on Italy's phone and internet traffic on a huge scale, the Italian weekly L'Espresso reports.
The revelations came in documents from the US whistleblower Edward Snowden, seen by the weekly.
The alleged targeting of Italy has not been confirmed by the UK or US.
The UK spy centre GCHQ allegedly eavesdropped on three undersea cables with terminals in Italy and intercepted commercial and military data.
Italian Prime Minister Enrico Letta described the allegations as "inconceivable and unacceptable" and said he wanted to find out the truth about them.
It is alleged that Italian intelligence agents knew about the GCHQ operation, under an intelligence-sharing agreement.
In June the UK's Guardian newspaper, quoting information from Mr Snowden, said GCHQ had supplied vast amounts of secret data to its US partner, the National Security Agency (NSA), in an operation codenamed Tempora.
It is well known that intelligence agents monitor communications as part of the fight against terrorism and organised crime.
But L'Espresso asked whether such a huge trawl of data might also have provided information about Italian businesses in competition with UK firms.
The three undersea fibre-optic cables allegedly targeted in Sicily were named as SeaMeWe3, SeaMeWe4 and Flag Europe-Asia.