'Vulnerable' Australian woman to stay in care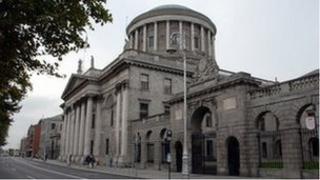 A 25-year-old Australian woman found in a distressed state in Dublin last month is to be monitored by adult psychiatric services, the High Court in Dublin has heard.
It was initially thought she was 14 or 15 years old and may have been trafficked into Ireland.
She was identified after police released her photograph to the media.
The woman had undergone a comprehensive psychiatric assessment, the court was told.
The psychiatrist found that while she did not need to be sectioned, her mental condition made her "very vulnerable".
A barrister for the health service said they were happy for her to remain in her current location where she could continue to be monitored.
The judge said the outcome of her photograph being published was "surprising and shocking", adding that the case had run its course.
He said it was now a matter for the health service to assist "this very vulnerable individual".