Sochi: The Russian city where I grew up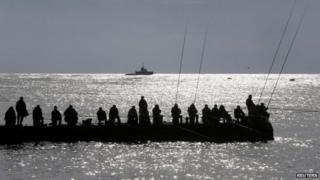 The Sochi I remember was a summer resort where people came to swim and relax on the beaches. But in winter it was dormant, with locals waiting for the next peak season so they could rent out their apartments to earn some money.
The city has gone through many changes during preparations to host the Olympics.
In addition to the brand new sports venues, it now has a modern airport, a new railway station and luxurious hotels. Many of the street signs are now in English.
However, it is a different picture if you drive about 10 miles (16 km) from the city centre, to the district in which I used to live.
The road, for example, is mainly a single lane.
Locals, who are used to huge traffic jams, hoped the road would be widened before the Olympics, but this did not happen.
Soviet past
The Greater Sochi area sprawls for 90 miles along the shores of the Black Sea and it claims to be the longest city in Europe.
It is a place of great diversity, comprising multiple ethnic groups. The Armenian community is the largest among them - almost 20% of the local population.
For me, as an Armenian, the village of Altmets has the greatest sentimental value. Its Armenian name, Nor Luys, translates as New World and is often referred to as a small corner of Armenia in Sochi.
Nor Luys has its own Holy Narek chapel, its own spring which provides locals with clean mountain water, and a statue of Mesrop Mashtots, the creator of the Armenian alphabet.
Most Armenians moved to the Sochi area from Trabzon, in what is now Turkey, during the 19th Century. Many preserve their Armenian cultural traditions, writing poems and playing hand-made musical instruments.
"Everything that we have built here, we have built on our own. We did not ask anyone for help, we did not appeal to the city administration," says Artavazd Avdzhyan, the local museum's curator.
"We have nothing to do with the Olympic Games and we have nothing to do with anyone from outside. We are living our own life. If anyone does help, we say 'thank you'. At least nobody creates any obstacles for us."
Historically, Sochi was famous for its mansions and estates which in Imperial Russia belonged to famous merchants and aristocrats.
In the time of the Soviet Union, they were given to government officials and party leaders.
Former Soviet leader Joseph Stalin had his own summer residence built personally for him. My school took children on excursions there when I was a pupil.
Some of the sombre rooms and corridors have been kept as a museum and remain unchanged.
You can still find the original oak, walnut and chestnut interior and some of Stalin's personal items, including his bed and a horsehair sofa. His desk remains too, with a telephone and a marine-themed writing set made of black marble and crystal, Mao Zedong's personal gift.
Lasting influence?
While Sochi was once seen mostly as a city for summer holidays, now many people come here for skiing or just for clubbing.
You can find many out-of-towners visiting Sochi's bars and clubs, whose prices are now comparable to those of Moscow.
Five years ago, it was impossible to imagine it, but Sochi is becoming trendy.
It even has its own local celebrities.
A childhood friend, David, is a champion in making candyfloss, while simultaneously moon-walking to the music of his idol Michael Jackson.
Thousands of viewers watch David's videos online and each of his performances in the city attracts an impressive crowd of spectators.
"Now people with a high status are coming to Sochi, and the city and architecture here are also becoming high-profile," he says.
"It is important to live up to this image. I have always done my best, because I love my city.
"We must learn to treat people with greater sincerity and understand that if they come here with money in their pockets, we should guarantee they will have fun here to make them enjoy their stay," he adds.
One of Sochi's main post-Olympic objectives is to maintain its new role, without losing its old identity.
As a Sochi citizen, I would hope the Winter Olympics does not bring about just a short-lived claim to fame.