Bank of Ireland says two ATMs targeted by criminals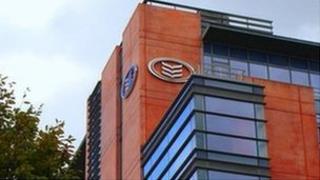 The Bank of Ireland (BOI) has said some customers have had money stolen from their accounts after skimming devices were found on two of its ATMs.
They were attached to ATMs outside branches in Borris, County Carlow, and in Graiguenamanagh, County Kilkenny.
The bank said any customers affected would have any losses fully refunded.
BOI said it was contacting customers to confirm the fraud and issue replacement cards, and would continue to monitor the situation.
Police are investigating the incidents at both branches.
The bank said it may also cancel and reissue cards to customers to protect them from fraud if their card details were at risk.
Bank of Ireland said ATM card skimming was now one of the most common types of fraud in Ireland.
Skimming devices are usually attached to the front of an ATM and a customer's card details are then copied when they use the machine.
Small cameras may also be attached above the ATM to record the customer using their PIN, enabling criminals to clone bank cards.