One Direction concert may disrupt Irish voters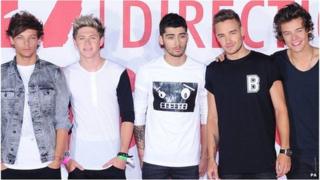 A polling station may have to be moved because of a One Direction concert taking place during elections in the Republic of Ireland.
The pop group play in Croke Park, Dublin, for three nights from Friday, 23 May.
Voting in local and European elections is due to take place on the same day.
Police restrictions around Croke Park may make it difficult for more than 2,000 people to cast their votes.
Police are currently planning a cordon in the area of O'Connell school, a polling station in the North Inner City electoral area.
The issue was raised on Tuesday by junior minister Joe Costello, in a meeting with the owners of Croke Park, the GAA (Gaelic Athletic Association).
Assurances
Mr Costello said people's right to vote should not be overly disrupted by concerts.
A spokesman for the GAA said the polling station falls outside the planned cordon so there is no requirement for it to close.
However, a police spokesman said they had recommended the polling station be moved.
James Barry, the returning officer in Dublin for the European elections, said he hoped the situation could be resolved.
He added that he will hold talks with police and will move the polling station if he does not receive assurances that voters will be able to access it freely.