4,236 Republic of Ireland care home incidents reported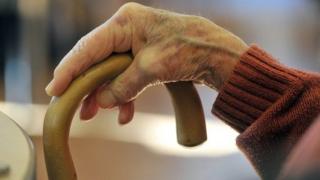 Private and public nursing homes notified the Republic of Ireland's health and social care watchdog of more than 4,000 serious incidents that impacted on older residents last year.
According to the Health Information and Quality Authority (HIQA), 373 notifications were about alleged, suspected or confirmed abuse.
Almost 300 concerned outbreaks of infectious diseases.
Last year, the HIQA inspected all 565 residential centres for older people.
The visits were mainly unannounced and on average facilities were visited one-and-a-half times each.
The HIQA said the four years since it took over as regulator have seen significant progress, but Tuesday's first overview of inspections demonstrates the need for more.
Managements are legally required to promptly notify HIQA of certain adverse or potentially harmful events.
Last year, 4,236 notifications were about serious incidents impacting on residents.
The HIQA also received 355 unsolicited tip-offs about more than a third of the homes, mostly from concerned relatives of residents.
Almost six out of 10 centres were told to put in place practices and policies on ordering, prescribing, storing and administering medicines to residents and on the handling and disposal of unused or out-of-date drugs.
Overall, inspectors identified more than 8,500 actions required for compliance.