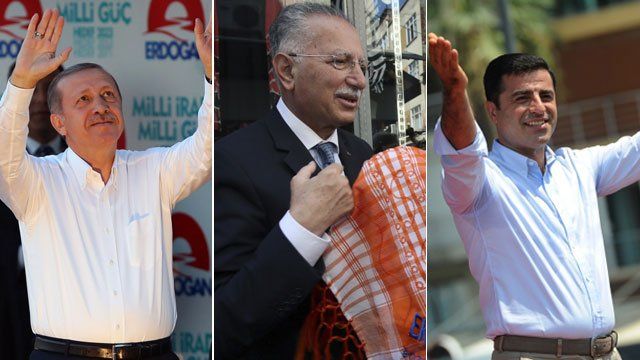 Turkey election: Who are the contenders?
9 August 2014 Last updated at 22:10 BST
Turkey's first direct presidential election is set for Sunday.
Outgoing Turkish Prime Minister Recep Tayyip Erdogan is battling Ekmeleddin Ihsanoglu and Selahattin Demirtas.
The BBC's Mark Lowen spoke to people in Ankara ahead of the vote.