Search for owner of winning 86.7m euros Euromillions ticket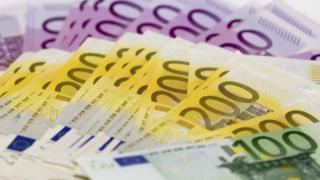 The search is on for the owner of ticket which scooped 86.7m euros (£68.3m) in the Euromillions jackpot in the Republic of Ireland on Friday.
The winning numbers were: 6, 8, 34, 38, and 48, the lucky stars were 3 and 9.
The National Lottery advised anyone holding the winning ticket to keep it safe and to sign the back of it.
The company said it was aware of where the ticket had been bought, but said the location would remain secret until the ticket had been claimed.
It is the fourth jackpot win of the Euromillions in Ireland since June 2013.
On Wednesday, it was confirmed that a group of Donegal-based insurance workers had won a 4.9m euro (£3.9m) lotto jackpot.