Arno Schmitz: Mystery of body found in Irish wood in 2006 solved by police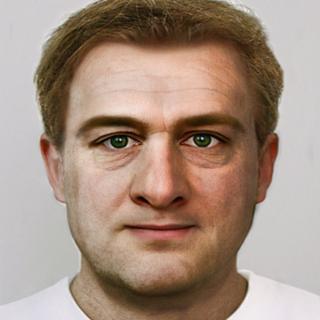 Irish police have solved the mystery of an unidentified man whose body was found in a forest in Connemara in the west of Ireland in 2006.
Despite several appeals, the identity of Arno Schmitz from Germany remained unknown until this month.
His identity was discovered after Irish police liaised with national and international agencies and experts.
Police found a cleaning cloth with a pair of glasses found in his possession with the name of a German optician.
This led police to believe the deceased man had a connection to Germany and in particular to the Neumünster area which was mentioned on the cleaning cloth.
But, German authorities said they had no missing person with a similar DNA profile on their missing persons database.
When the body was discovered by Lough Inagh, a small backpack was found nearby.
As well as the glasses case, they found a carton of fruit juice with a best before date of 24/12/2005.
Identity unknown
This led police to believe he had died in late 2005.
In 2009, police released a facial reconstruction photo, but despite being widely circulated in Ireland, his identity remained unknown.
A further review was conducted by police in December 2013.
In April, police requested through Interpol that a press release be circulated to the media in Germany, particularly in the area of Neumünster.
In July, articles on the missing man and a picture of a facial reconstruction were published in the press in the city of Kiel, which is the major city near Neumünster.
As a result of these articles, two people made contact with the German police.
One of the people who came forward was a man who told police that the facial reconstruction had a great similarity to his brother Arno Schmitz.
He outlined to the police that Arno had emigrated to Ireland in the end of September 2005 and prior to going to Ireland had lived in the Neumunster area.
Bernd Schmitz's last contact with his brother was before Christmas 2005 by phone.
At that time his brother was working in Ireland.
That was the last Bernd had heard from his brother, but he had not reported him as a missing person.
DNA profile
The other person who came forward told police the reconstructed image was identical to a man who was their neighbour in 2004 in Neumünster.
Dental records and DNA profiles later confirmed that Bernd Schmitz was the unidentified man's brother.
"With little evidence to work with and no missing persons report, this was always going to a difficult case to solve," said Ch Supt Thomas Curley from Galway police.
"But thanks to the determination of the local Garda (Irish police) investigators and the co-operation of agencies and individual experts, we have helped ensure that Mr Schmitz's family have some closure on this tragic matter."
Arno Schmitz was buried on Omey Island in County Galway.
It is understood his brother Bernd plans to visit his grave in the coming months.