Valuable paintings stolen in Baltinglass, County Wicklow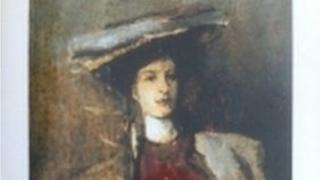 Paintings by three Irish artists have been stolen from a house in County Wicklow in the Republic of Ireland.
Police have appealed for information about the robbery which occurred in Baltinglass on Wednesday last week.
The paintings stolen were The Fern in the Area by Jack B Yeats, Portrait of a Lady by John Lavery and Landscape with Cottage by Paul Henry.
They are estimated to be worth between 150,000 euros (£118,300) and 200,000 euros (£157,800).