University of Limerick: Private student data appears on website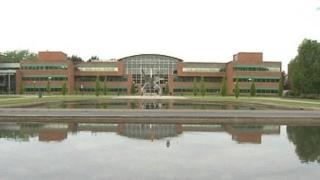 The University of Limerick in the Republic of Ireland is investigating how private student data made its way on to its website.
Details of student grant applications and bank details appeared on the university website over the weekend.
The university said the information of at least seven students was uploaded.
All information has been made secure and technical staff are investigating, the university said.
The breach involved students who had applied for a student assistance fund.
A university spokesperson said it was unclear if the private information was seen by everybody or only by those with a password to access the system.
The university said it is taking the breach "extremely seriously" and that a full investigation is under way.