Security alert at Intel plant in Leixlip, County Kildare ends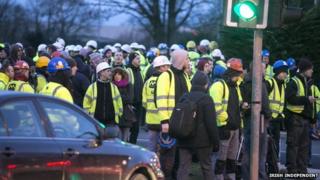 A security alert at a computer chip making company in County Kildare has ended.
The alarm was raised at the Intel plant in Leixlip about 06:30 GMT on Tuesday.
Many staff had not arrived at the site when the alert began but some staff on shift in the factory were forced to leave the site.
Irish police said the alert ended about 09:00 GMT when the area was deemed safe. A spokesperson added that nothing untoward had been found.